Harlem Word: Chris Daly, founder of Hip4Kids, talks about how his organization benefits Harlem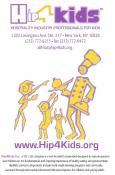 Chris Daly's organization Hip4Kids helps educate kids and their parents about eating and cooking healthier. Hip4Kids has been providing free cooking demos, lectures, health fairs and events for all 5 boroughs for the past 8-9 years, including providing the content for NYC Parks' "Wake Up/Shape Up" program. Here, he tells us about Hip4Kids' involvement in Harlem.

Q: How has Hip4Kids been involved in Harlem?
A: One of the main things that we have focused on is offering our program where it is needed most. When we first started, we were working with the Parks Department who was concerned about Harlem. While the problem of cooking and eating in a healthy way is common everywhere in the U.S., no matter what a person's income is, the problem is even bigger in lower-income areas such as Harlem. People with lower incomes aren't getting the same education as people with higher incomes. Harlem has been absolutely incredible in welcoming our programs into their community.
Q: How else could someone in Harlem benefit from Hip4Kids?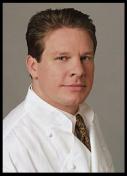 A: Access the recipe database. (Check out the link http://www.hip4kids.org/hipchefs.htm to get simple but delicious and healthy recipes for all three meals of the day.)  We also have a free lesson plan for teachers that gets kids involved. We've educated over 50,000 kids and their parents to date for about a dollar a kid. We are looking for donors and grants, and once that happens we hope to continue with our after-school programs and "HIP Demos" in Harlem and across the city.
Read more from Chris Daly by clicking the links below:
To listen to other interviews with Harlem health experts, click here for our podcast page.
Harlem Word is a series of interviews with community health experts written by HHPC and reviewed by our Health Advisory Board.